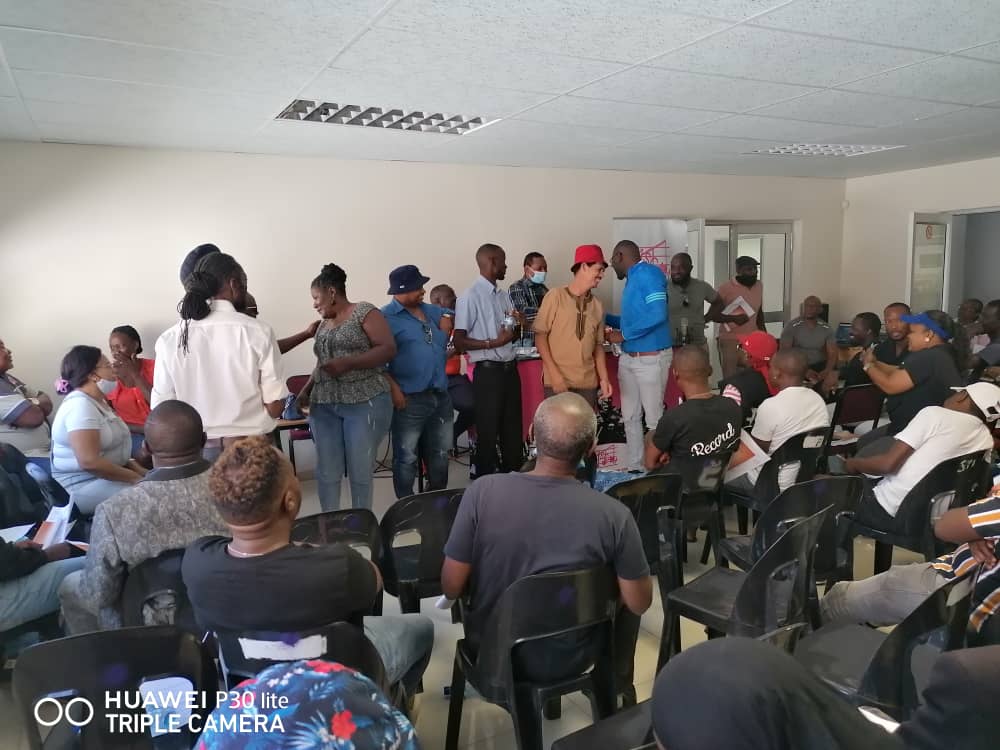 The Namibian Society of Composers and Authors of Music, (NASCAM), held its Extraordinary General Meeting on Saturday at its head office in Windhoek. The meeting elected seven board members: Steven Elvin !Naruseb, Erna Chimu, Elvo Diergaartd, Knowledge Ipinge, McDonald Vehinga, Sulaiman Kayababa and Dice Lutete.
Chimu is a well-known jazz musician, who was crowned Female Artist of the Year at the 2014 Namibian Annual Music Awards, !Naruseb owns the popular Welwitschia music production record label, while Diergaartd is also the best producer winner at the NAMAs and has produced for several top-ranking artists.
Kayababa and Ipinge are known in the industry for the successful management of record labels and artists, while Dice is an established actor and musician. NASCAM sent out a call to all its registered members who have an interest in serving on the NASCAM Board.
The body received 35 interested applicants, of the 35 only 24 fully completed nomination forms were received, while three were disqualified as they were not on NASCAM membership registration system.