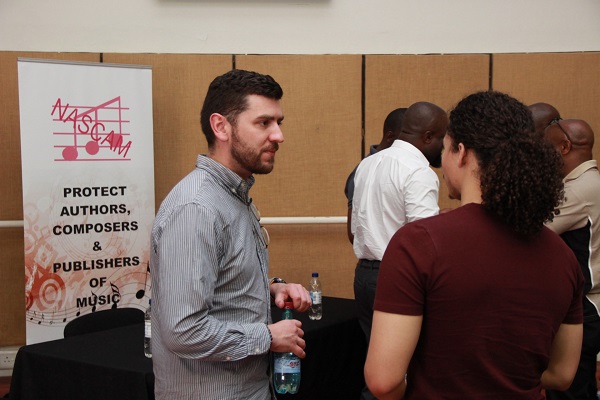 NASCAM held its 4th Annual Members Workshop in Windhoek on the 6th October 2018 at the NTN. The Workshop was held under the theme: How can artists make money from online and digital platforms. Mr. Silas Kishi Shakumu, who is the Board Chairperson of NASCAM gave a the welcoming remarks.
The Workshop was well attended by almost 100 members. The Main speaker of the event was Warrick Percy, who is the Head of Licensing and Business Development at CAPASSO in South Africa who gave a in depth look into the Music on Digital Platform. The workshop in Windhoek was then followed up by one in Swakopmund on the 13th October 2018, and then by another on the 20th October 2018 in Opuwo. The outcome of the meeting was that it was very informative and the members took a lot away from the workshops
Members also received updates on new developments in the online and digital world as far as copyright act is concern by NASCAM CEO Mr.John Max. The CEO also ephasised on the role NASCAM plays in making sure that all Composer and Authors of Music are registered, ensure members of the public obtain the "Copyright Music Licenses" that give permission to enable them to use NASCAM members' and sister organisations' works in any public place. He further stressed that the business and individuals should apply for Copyright Clearance and Music Publishers before they use the works of its members.